I know the SV2 membership didn't know Art but I thought all of you would appreciate this...
I just wanted to recognize and acknowledge LEAKOIL'S Mike Noble who did an outstanding job in organizing Art's memorial service. Mike did a fantastic job. He really deserves special recogintion. Thank you Mike!
Many LEAKOILERS, like me, only knew Art on a superficial level dealing with VW's. Little did I know what a rich history this man enjoyed. Can you imagine survivng the tragedy of the USS Franklin in March 1945?
http://www.youtube.com/watch?v=wxu_1ODhjN0
Yes, Art did that and more. I could not believe how many people came out to say goodbye to humble Art Brow. Like Mike said, he was from the "greatest generation". We all pale in comparrison to guys like Art.
I loved this photo from the early days of Lossman Motors in the 1950's. That's Art in the middle and owner Bob Lossman next to Art in the plaid jacket. That's back in the days of family owned and operated dealerships with an emphasis on family. The guys who came to the funeral from Lossman's said everyone back then treated each other like family.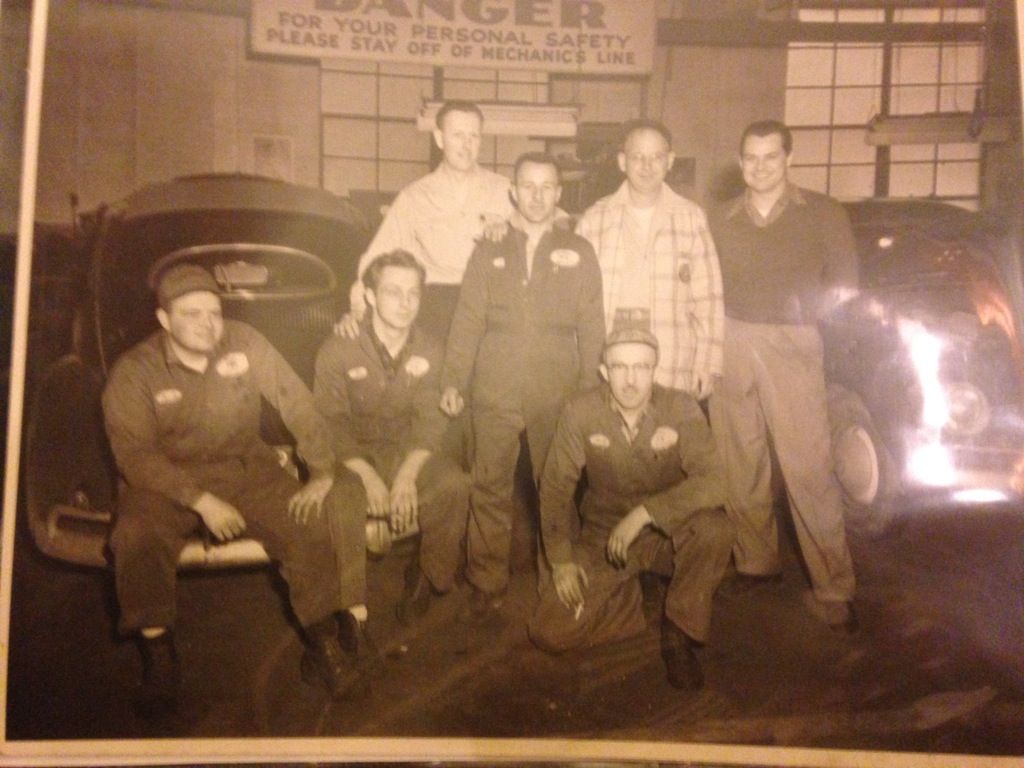 Art was awarded a lot of medals back in the day, but like many heros, he never bragged or talked about those events, (at least not to me).
These two guys, Jim (left) and Dial (right), were mechanics at Lossman's in the late 50's and early 60's and worked under Art Brow. They had great stories about Art.
One story I heard deserves special mention. After Art left Lossman (in his later years) he went to work at a dealership (unnamed) where they handed him a big box of parts and told him to "put them on the car". Art worked on the car and returned the box with most of the parts still in it. The service manager asked Art why he didn't put all the parts on the car. Art replied: "Because the car doesn't need them". At was honest to the core.
Art won a lot of races back in the day and all his championship awards were on display. Here's one of many.
Lots of photos of his racing years.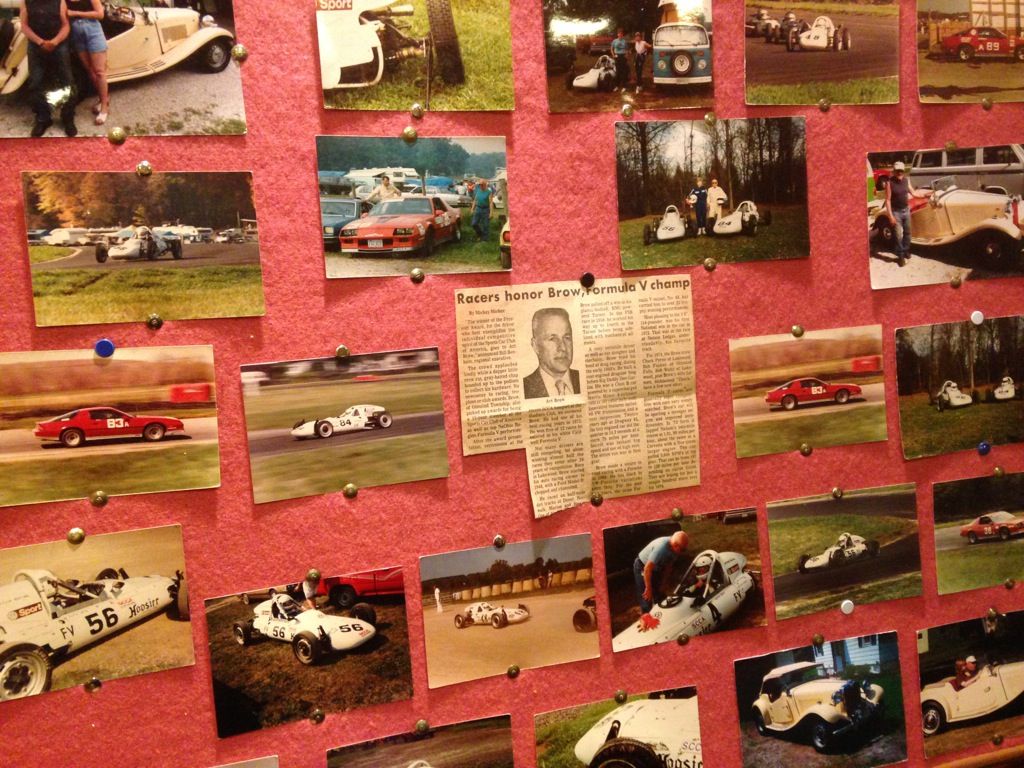 Art and his wife "Dutch" (who was also a racer) were featured in this book.
_________________
Check out the VW bus scene in the Great Lakes Region at
http://www.leakoil.net/index.php