Removed the 2276 from the Dormy 'cause it's become an oil leaker of the worst kind! However, before taking it apart yet again for the umpteenth time, I stripped it, washed it, then fired it up on the stand so it
WILL
show me just where the hell it is leaking at!
Anyway, here's my testing stand conptraption: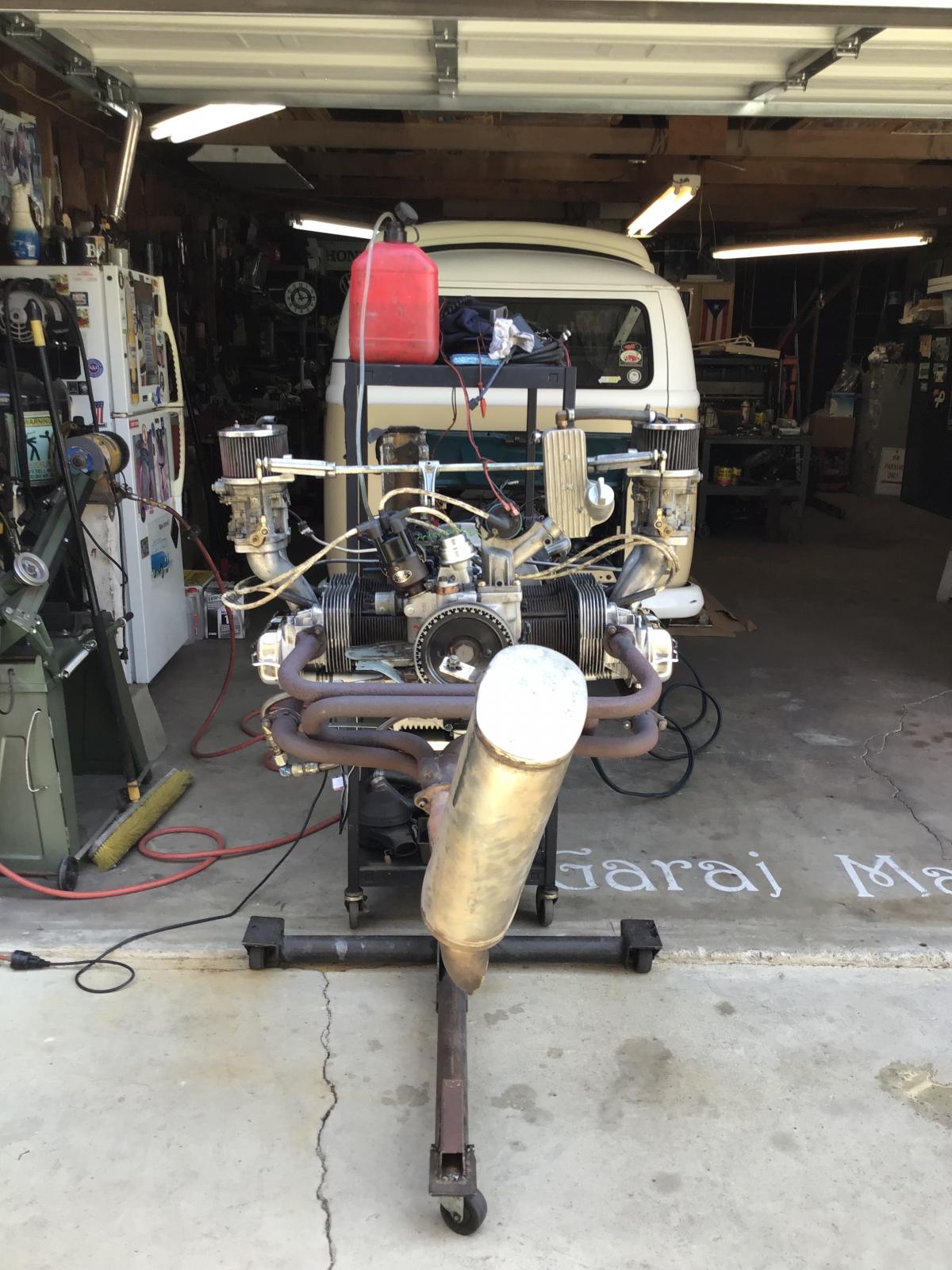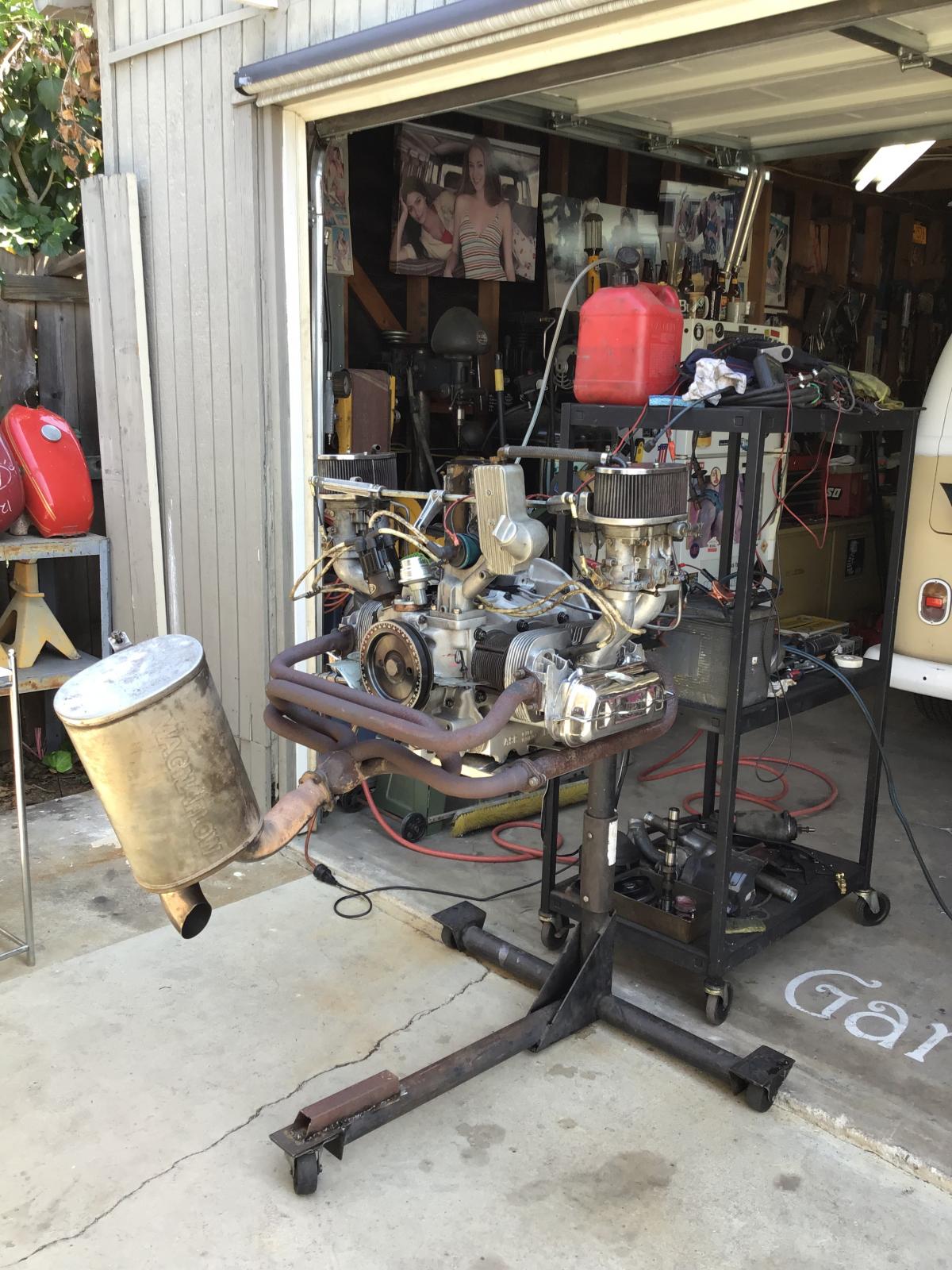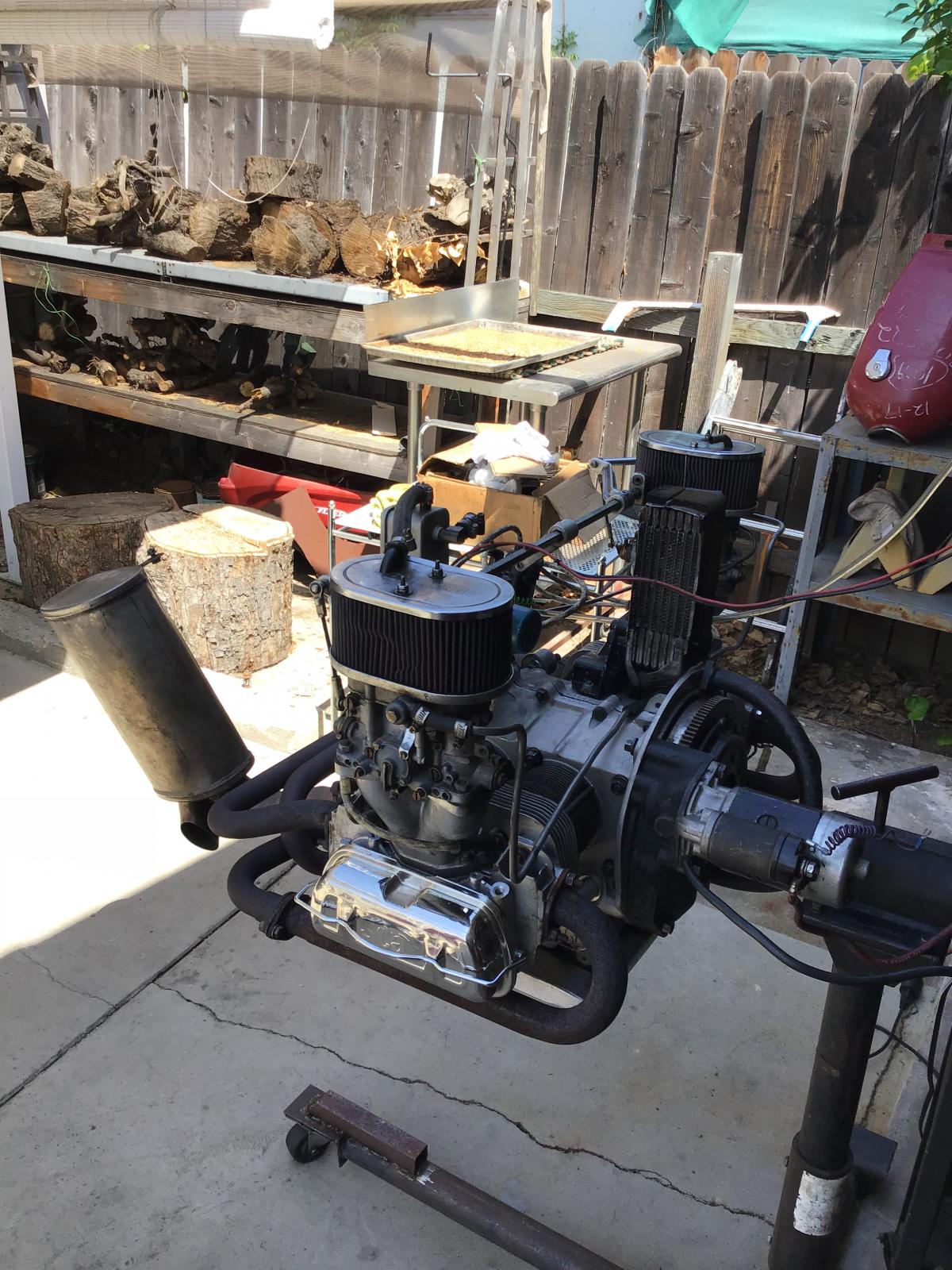 Here's the main culprit in that from here the fan housing would blow it all over the place and make it hard to figure out where the leaks were.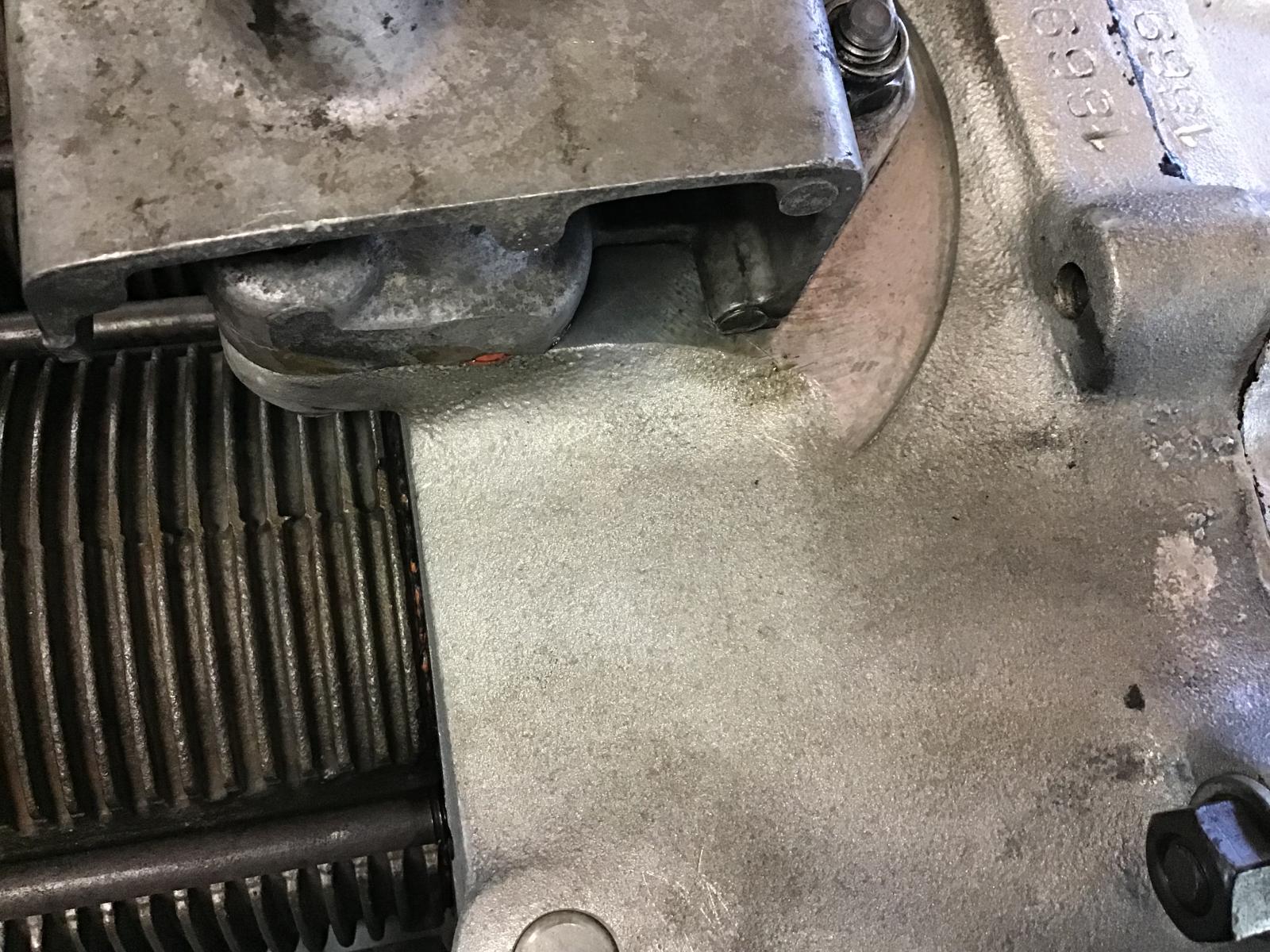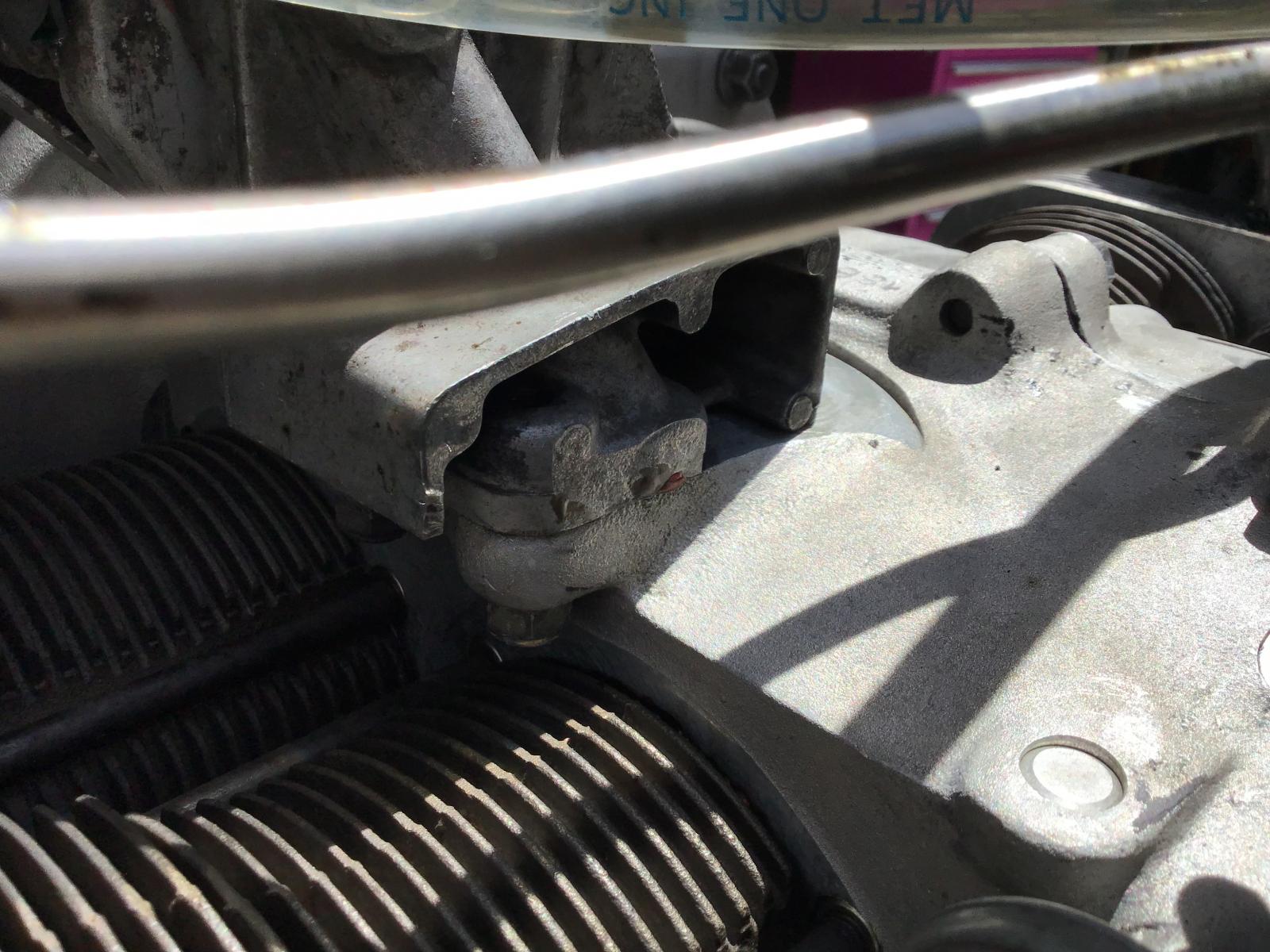 The fan housing had wore out the pedestal so much that the oil pressure had pushed out the seal just enough to let oil seep out and then get blown out by the fan. You can't really notice from the pix but with the engine running it would blow little bubbles out of it.
This next pix shows a leak comming from the cylinder stud on the #4 where case pressure pushed out just enough oil to contribute to the massIVe leakage making a royal mess of it all.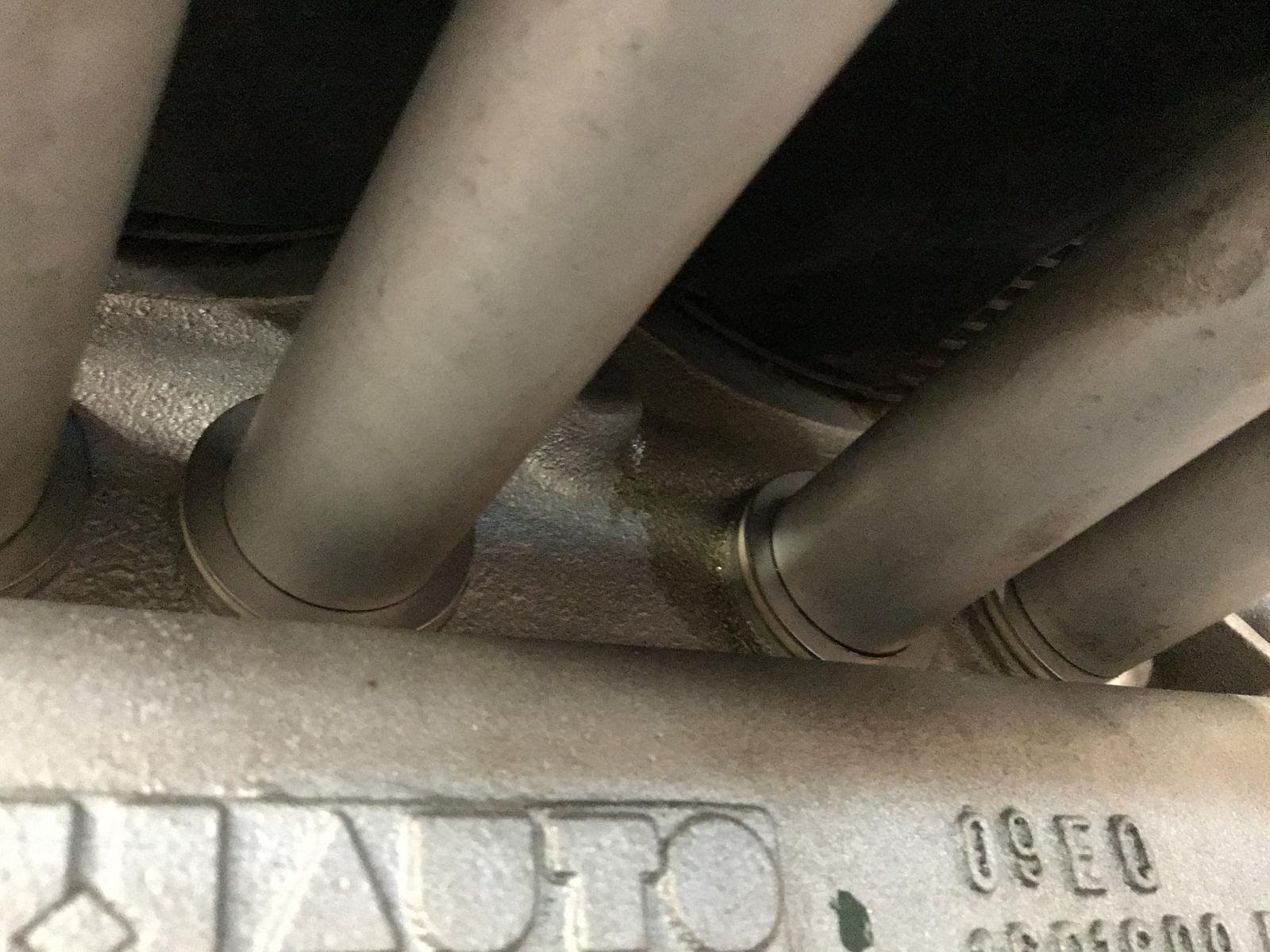 Also found just a bit of oil seeping out of the main stud nuts on the case itself! If you look closer, there's a drop of oil right under the nut. A bit here and a bit there, before you know it it's leaking all over the place! So I had to address that too.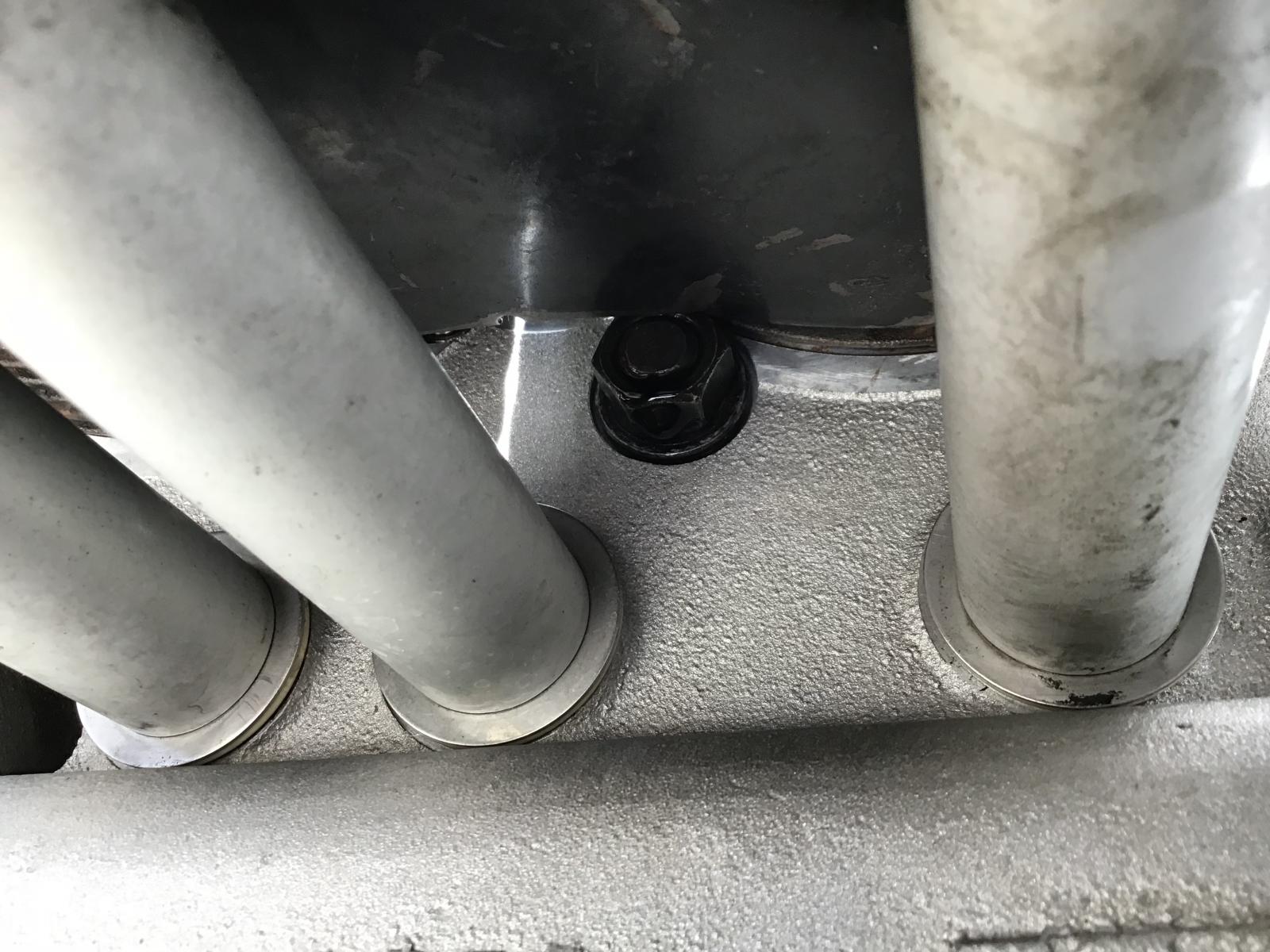 Just finished firing it up again and it at least looks like it isn't leaking at them points any more.
Now to slap it all together again and putting it in the dormy again, either today or tomorrow. Hopefully
drier
than before!