Since the "
removable
" pin on the accelerator pedal will not EVER be removed, decided to pop the locating dimples on the floor and welded bolts to the pedal in order to facilitate its eventual replacement.
The floor in the weld grinding process: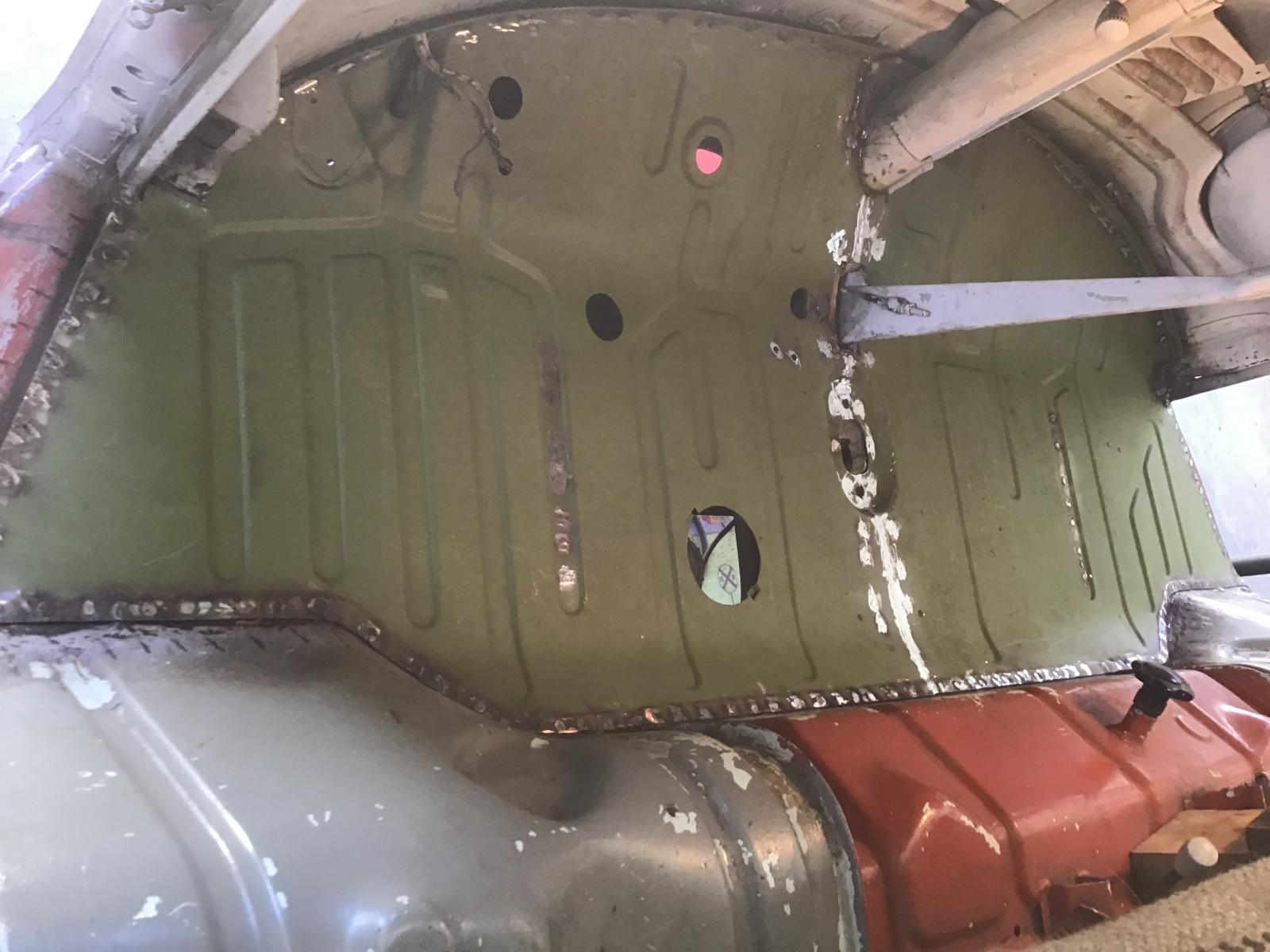 Finally done with the pedals and steering box all bolted on!
Other work included clearancing for a 12 volt flywheel. I bolt on a clutch disc and pressure plate, slide it in for marking, then proceed to grind out the normal spots.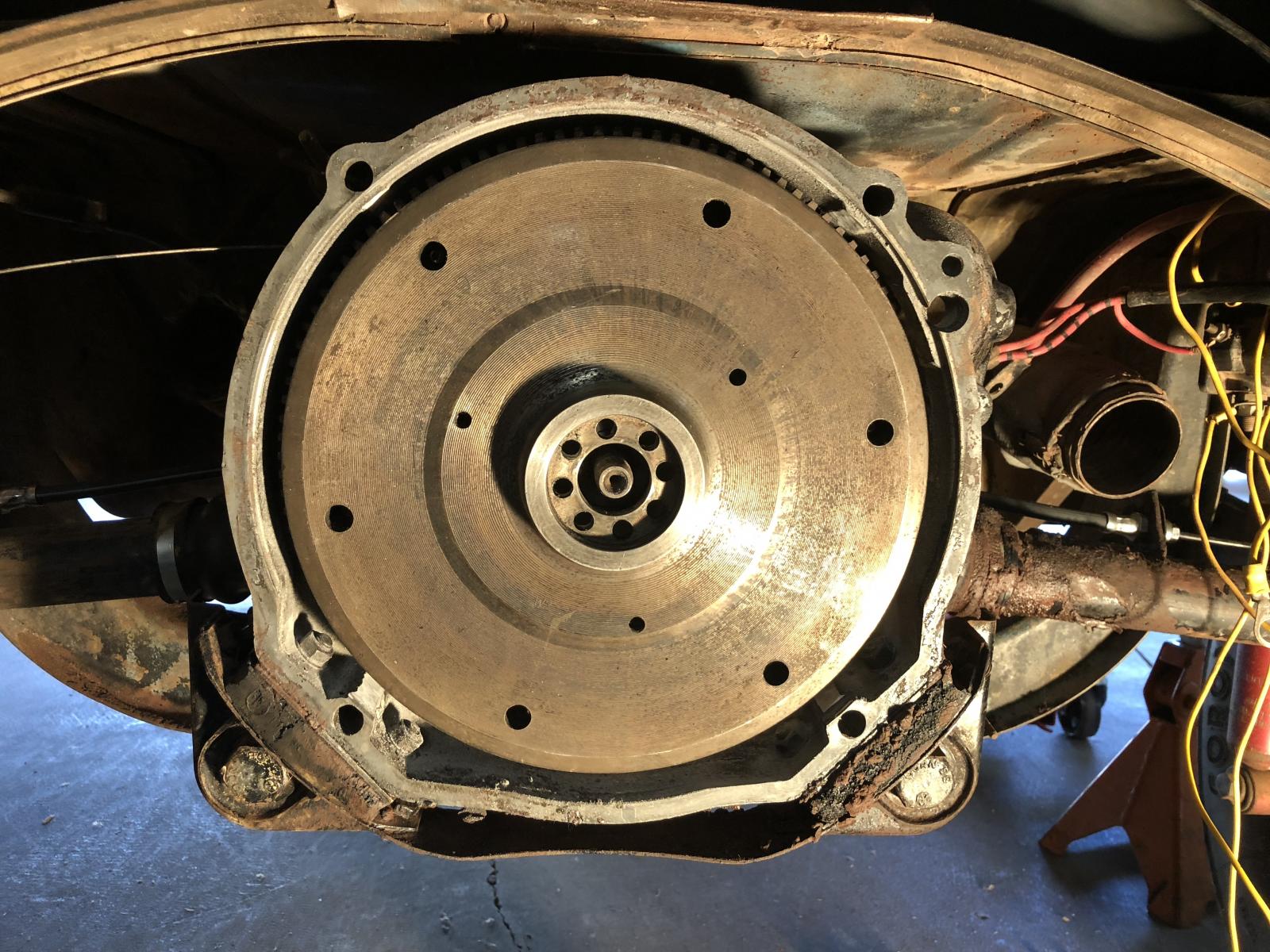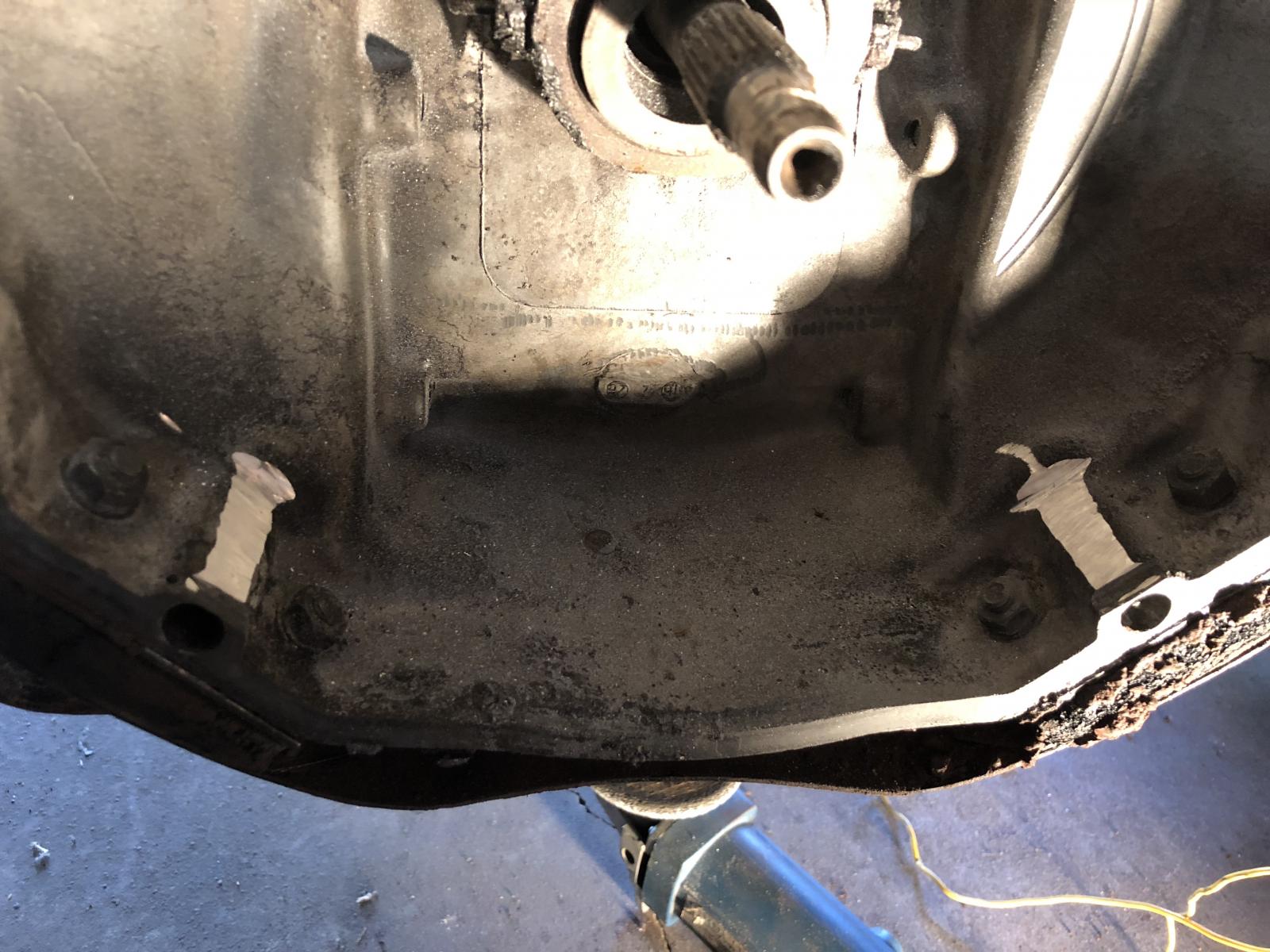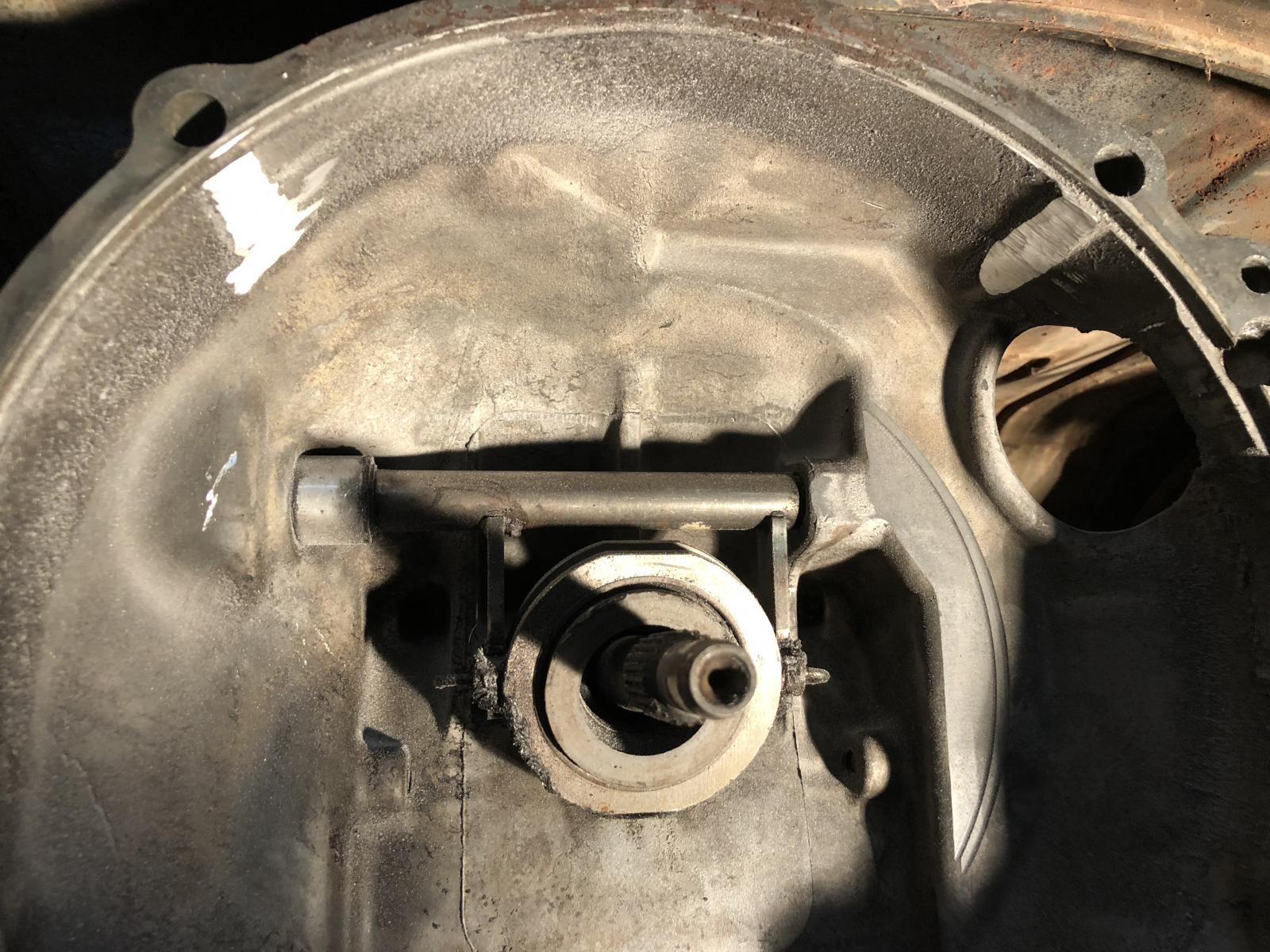 I've notice some people when doing this procedure also grind off the area that holds the starter bushing. I believe that is a huge mistake in that it weakens it. Since the flywheel does NOT spin around it, there is no need to grind any part of it off!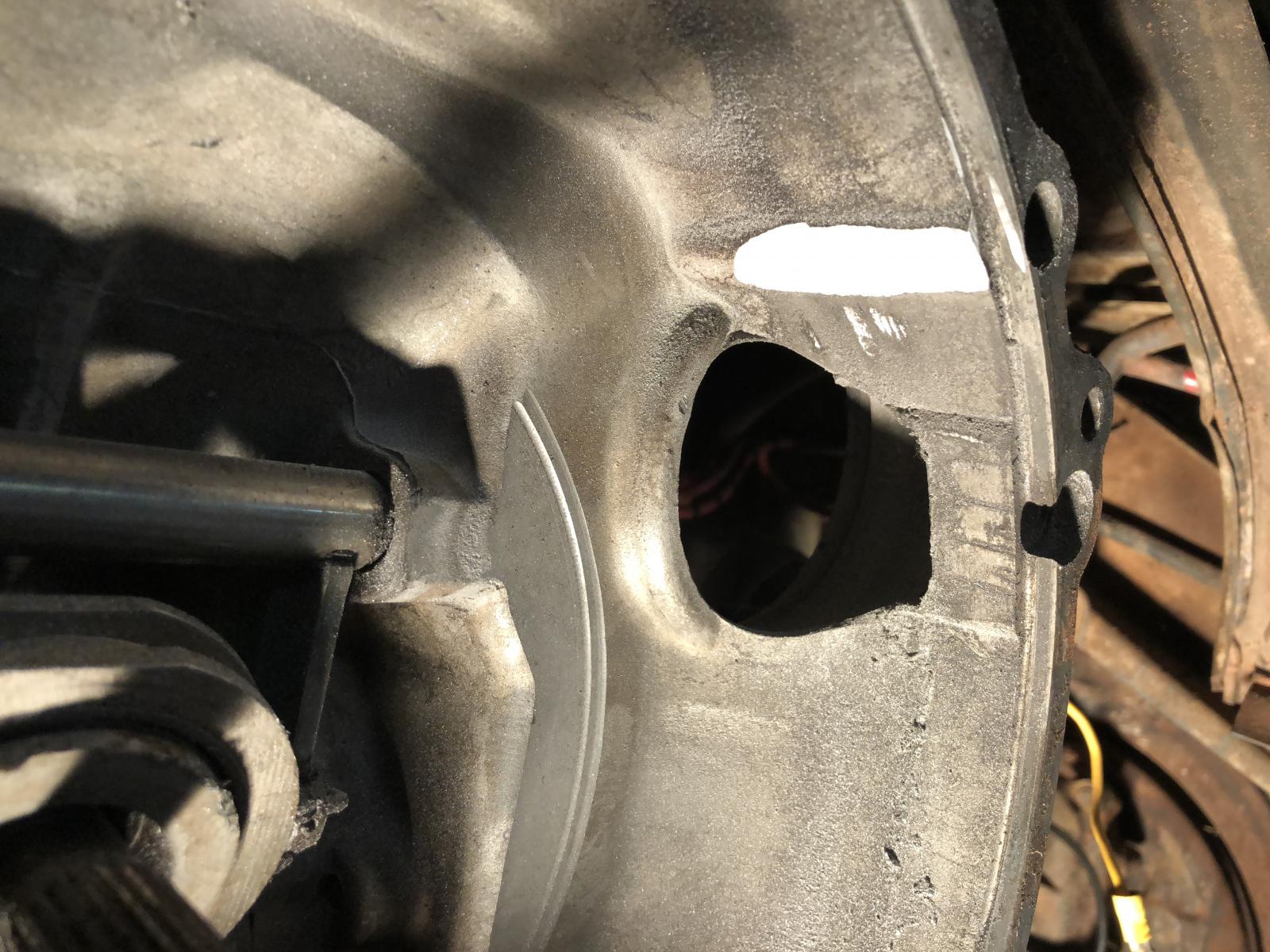 This bus needed all motor mounts replaced. One thing I've also experienced before with the after market mounts is the fact that they have an obscene amount of rubber right over the area where the mounting nuts go. I believe this may also factor in the rate of failure of these mounts. So this time I decided to remove the excess which made for a much easier installation!