---
So, I went to swap the progressive back with the Webers... First, I just HAD TO drop the motor to do that since the single carb manifold will not come out easy with the fan shroud on. So I dropped it. Of course once you do that, all kinds of shtuff comes up that needs and should be addressed. Took care of all that, buttoned it all back, and started shoving the motor back in. Dropping a motor is really a piece of cake and on any other vw shoving it in is fairly simple, but in this thing, with the transaxle all loosy goosy it's a RPITA! But in it went finally. Before starting it I even install the apron and bumper. It fire up right quick and idled sweet!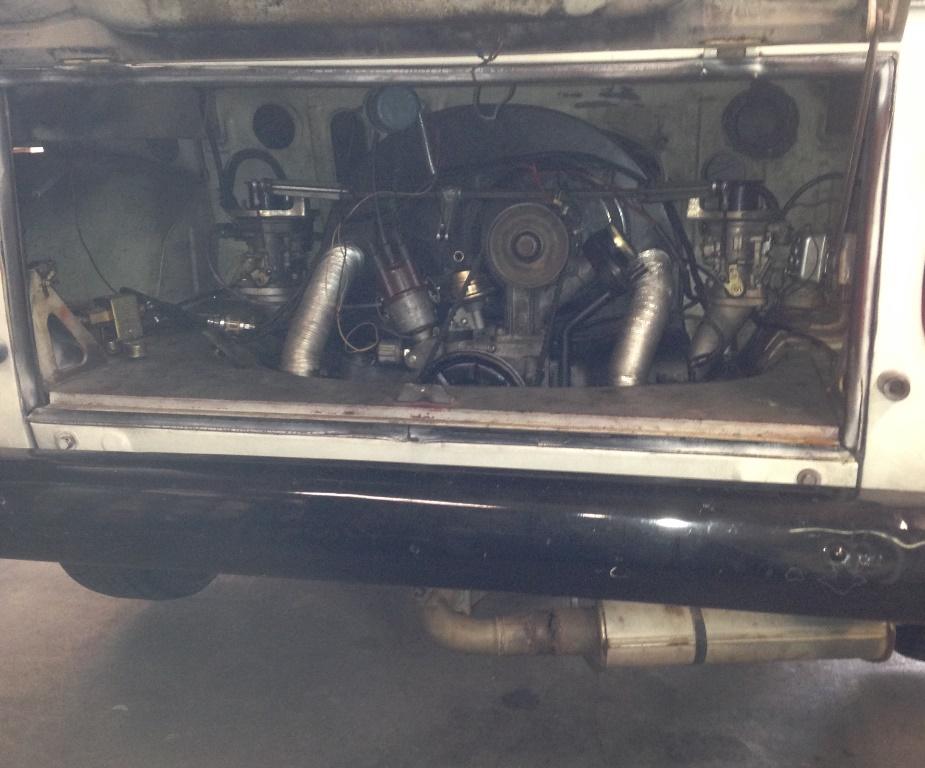 THEN, just when I was ready to drop it off the floor jack, I saw these on the floor!!!



It was late in the evening already and as much as I tried to install them

blind

by feel, it was just impossible! Cussing and fighting I just plain gave up slamming shtuff around, shutting down shop!





Pissed to no forkin end, just the thought of having to drop the motor AGAIN just to put these little forkers on was driving me nuts!




Then, woke up in the middle of the night and a thought came to mind... if I use studs instead of bolts it will surely be easier to feel the spot where they go!?!?!


Being a work day, later when I got home went right into it! Wasn't quite a piece of cake but was successful at it! At least I didn't have to drop the motor again!