So before we went back into time I said I had purchased this disk brake kit.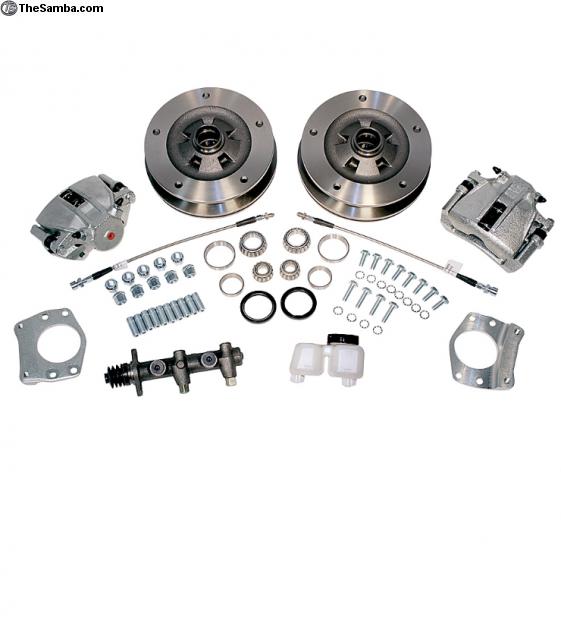 https://www.thesamba.com/vw/classifieds ... id=2186782
So last night I decided to bolt things up but not grease anything just to make sure things fit as they stated. So I got everything bolted up and fitted like it should be. I then put my 15" stock wheels on and found that they don't clear the calipers. I go back to the ad and it just states it will work with 14 and 15" wheels. Does not state aftermarket 15" wheels. So I put a couple of washers in between the brake and the wheel and see that it just needs a tiny bit of clearance. I emailed the seller and he said that because 64 and on, buses came with 14" wheels and not 15" wheels. All the people that have bought this kit are running 15" aftermarket wheels and not stock.
So now I either need to run a washer between the wheel and brake, or grind the caliper just a bit, or grind all 4 wheels just a bit to make this setup work.