So we decided to go camping in Utah. Brice Canyon first for a few days, then Zion. Man, it takes a long arss way to get there so we stopped at the Vegas for the night. This morning we got up way early and hit the road. Stopped for a good break in a town called Providence in Utah.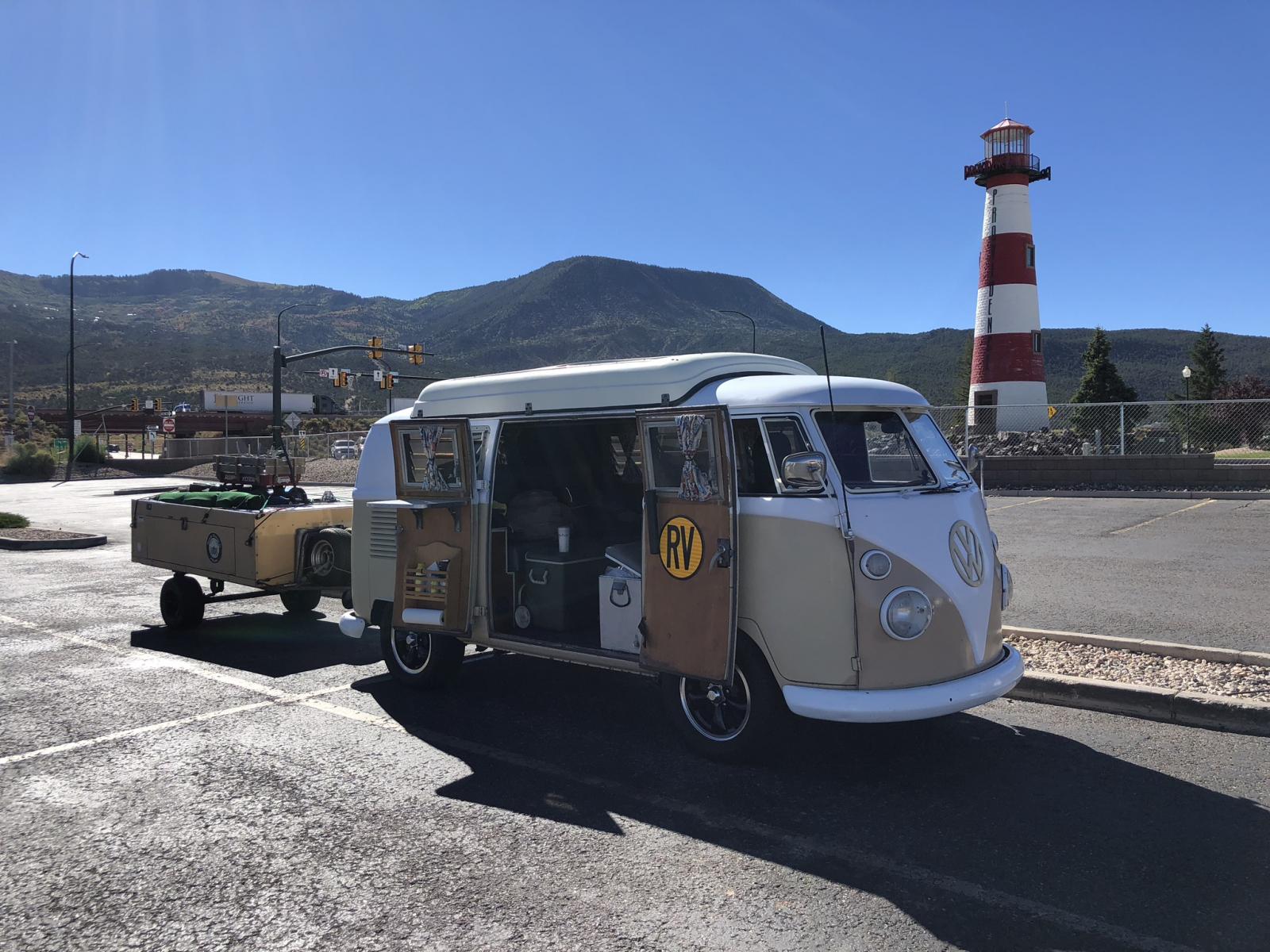 While munching on a sammich, I see a
phatchick
drive by, with a Dormobile top to boot!
It turned into the Walmart, so after we were done I drove there, waited a bit and the owner came out. We talked a little and then he tells me about this vw show happening THIS Saturday!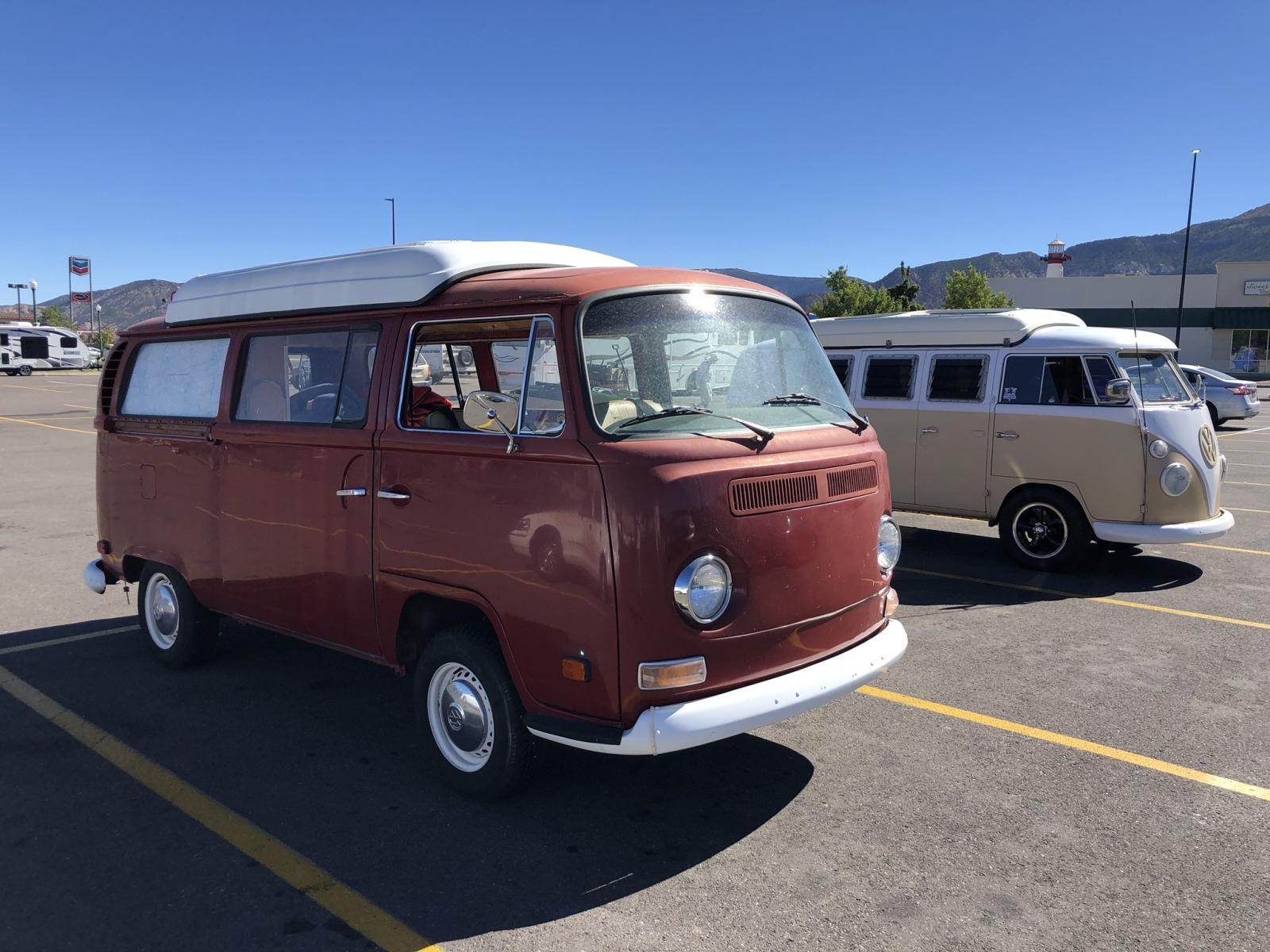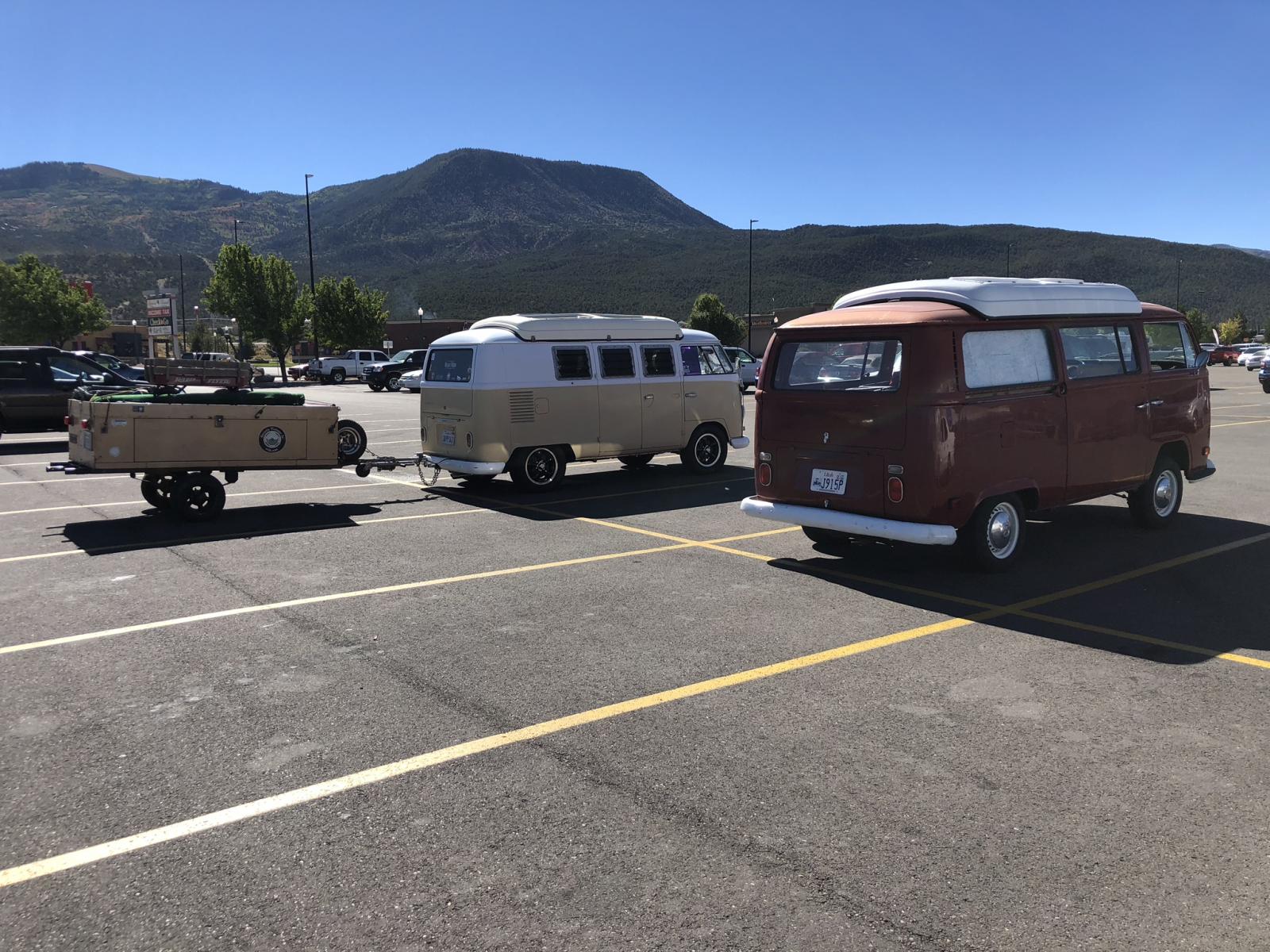 So, we are at Brice already. We'll camp here 2 days then try to make it to the show. Hell, when are we going to be here again at the same time! Might as well do it!